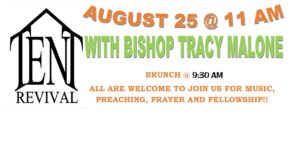 Summer Worship:

Sunday 11 AM/Hispanic Worship 10 AM
"As you therefore have received Christ Jesus the Lord, continue to live your lives in him, rooted and built up in him and established in the faith, just as you were taught, abounding in thanksgiving."
Colossians 2:2-8
As we approach the Memorial Day weekend, there are many reasons to celebrate and give thanks. As a nation, we remember those who offered their lives so we may live in freedom. As a church and as people of God we celebrate and give thanks for Christ Jesus, who offers perfect and eternal freedom from the shackles of sin and death. Living in Christ is all about seeing the world and all who are in the world as gifts from God rather than burdens to be tolerated. Our faith is all about the abounding grace of Jesus which acknowledges who we are, whose we are, while offering the love of God no matter where our journey has led. When we are "rooted" in Christ, we see things a lot differently; we see where we have fallen short (sin), and we hear God's call to turn back, repent, to the love of Christ when our lives get out of control. When we receive Christ, we are a new creation abounding in the "overwhelming, never-ending, reckless love of God." As you celebrate the start of the summer season this weekend, as the summer sun shines may the eternal Son shine upon you and may you abound in thanksgiving for all the grace you have received and offer that same grace to those around you. Thank you Jesus, just thank you Jesus!
Pastor Tom
---
Go to our Events Page to see a list of all of our upcoming events
CONTACT US
North Ridgeville OH 44039
fieldsofficemanager @gmail.com
The information on this site is the property of Fields United Methodist Church. No broadcasting or duplication
of any materials are allowed.
CHURCH COPYRIGHT LICENSES
CCLI #2218007
CSPL #016520
CVLI #503887555
WorshipCast license
#8477

Our Mission: To make Disciples of Jesus Christ for the transformation of the World.