Holy Week Schedule
Holy Thursday ~ April 18 @ 7PM
Community Cross Walk ~ April 19 @ 5:30 PM
Holy Friday ~ April 19 @ 7 PM
Easter Sunday ~ April 21 @ 6:30, 9 & 11 AM
Sunday Worship: 9 & 11 AM / Hispanic Worship 10 AM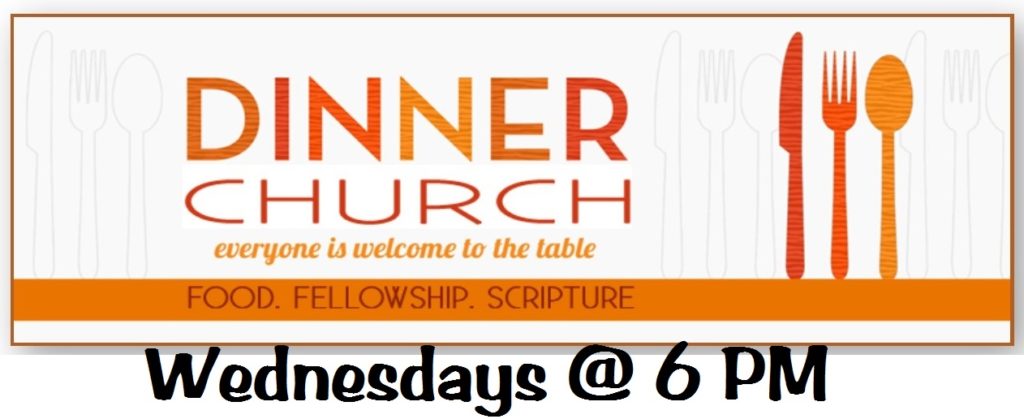 "When Jesus saw their faith, he said to the paralytic, your sins are forgiven."
Mark 2:5
There are times even in the lives of the most devout people, faith waivers; there is uncertainty what to do and movement seems impossible. No matter what we do, moving forward is challenging to say the least. Though we want to make progress, events of the past shackle our progression. Jesus never said that we are to live independent of others or that "God loves those who help themselves." In the healing story according Mark chapter 2, a miracle was performed. Jesus celebrated not the faith of the one in need but affirmed the faith of the friends that were helping the one in need. We need the faith of friends when we feel weak. We need to know someone is there when our strength is sapped through physical or emotional challenges, or when sin rids us of the joy of living. During those times, God places in our path those who will bolster our faith. We see God's miraculous presence when we allow others the privilege of helping us. So often we do not want to intrude on another or feel they would not have the time to help. The reality is, people are waiting to be asked and the greatest gift we can offer to another is the opportunity to help. The Christian faith is not self-serving nor individualistic; it depends on the people of faith sharing what God has offered them to serve the needs of others. We are called to be a blessing to another, a friend to those whose path is uncertain. The miracles of God are alive and well and witnessed through those around us living their faith and serving others. Sometimes we are the recipients, sometimes we are the one offering the miracles of God. When we are a friend, we are fulfilling not only the commandment to love one another as Christ loves us but also when we are a friend and serve the needs of others, we share the joy of loving God with all our heart, mind, soul, and strength. God is good all the time and once in a while somebody needs the opportunity to remind us of that fact. If you want to experience the miracle of God's love, offer someone the privilege of being your friend; you will be a blessing to them as you will be blessed by them.
Pastor Tom
---
Pastor Tom's Prayer for Lent Gracious and merciful God, as we enter into the season of Lent, in preparation for the grand celebration of the resurrection of your son, our Lord and Savior Jesus Christ, help us to draw closer to you, not only leaving behind what has been hindering us from a closer relationship with you but also ridding ourselves of those things that keep us from truly loving others as we are loved by you. May we take time to consider your Word of grace, mercy, and peace. So often we give things up during this season only to pick them back up again and continue down the path we have always taken. Forgive us, Lord, for not seeking you out and for taking ourselves more seriously than we take you. Forgive us, Lord for not forgiving others as we have been forgiven, not offering grace as we have been offered grace, for putting ourselves in the position of judge and jury over the people you love. Anoint us by the power of your Holy Spirit to be set free from all that hinders us from you and celebrating the lives of others. May we, from this point forward live lives transformed by your grace, celebrating every moment we have been given as a gift from you. During this season of Lent, help us to take time to be holy and truly live as Easter people, walking in the way that leads to life eternal. In Jesus' Name. Amen During the season of Lent, the Sunday sermon series will be, "For the people Jesus loved." Please read and pray over the texts for each week. Remember the words of Jesus according to John 3:17: "God did not send his son into the world to condemn the world but in order that the world may be saved through him." Take time, even 15 minutes a day to pray for all of God's people, especially for those you do not understand or perhaps even dislike remembering they are beloved children of God just as you are beloved. As we "give up" things for Lent, may we continue to give them up beyond these 40 days and "take up" those things that offer peace, love, hope, and joy to others. Sunday Scripture texts: March 10: Matthew 18:10-14. March 17: Matthew 18:15-20. March 24: Matthew 18:21-22. March 31: Matthew 20:1-16. April 7: Matthew 11:25-30. Scripture to consider throughout the season of Lent: Romans 8:34-39, John 3:16-17, Luke 23:34, Philippians 2:1-11. I invite you to celebrate the holy season of Lent and may you draw even closer to the heart of God so that your witness may offer the hope, peace, grace, and joy of our Lord and Savior Jesus Christ. Pastor Tom
CONTACT US
North Ridgeville OH 44039
fieldsofficemanager @gmail.com
The information on this site is the property of Fields United Methodist Church. No broadcasting or duplication
of any materials are allowed.
CHURCH COPYRIGHT LICENSES
CCLI #2218007
CSPL #016520
CVLI #503887555
WorshipCast license
#8477

Our Mission: To make Disciples of Jesus Christ for the transformation of the World.