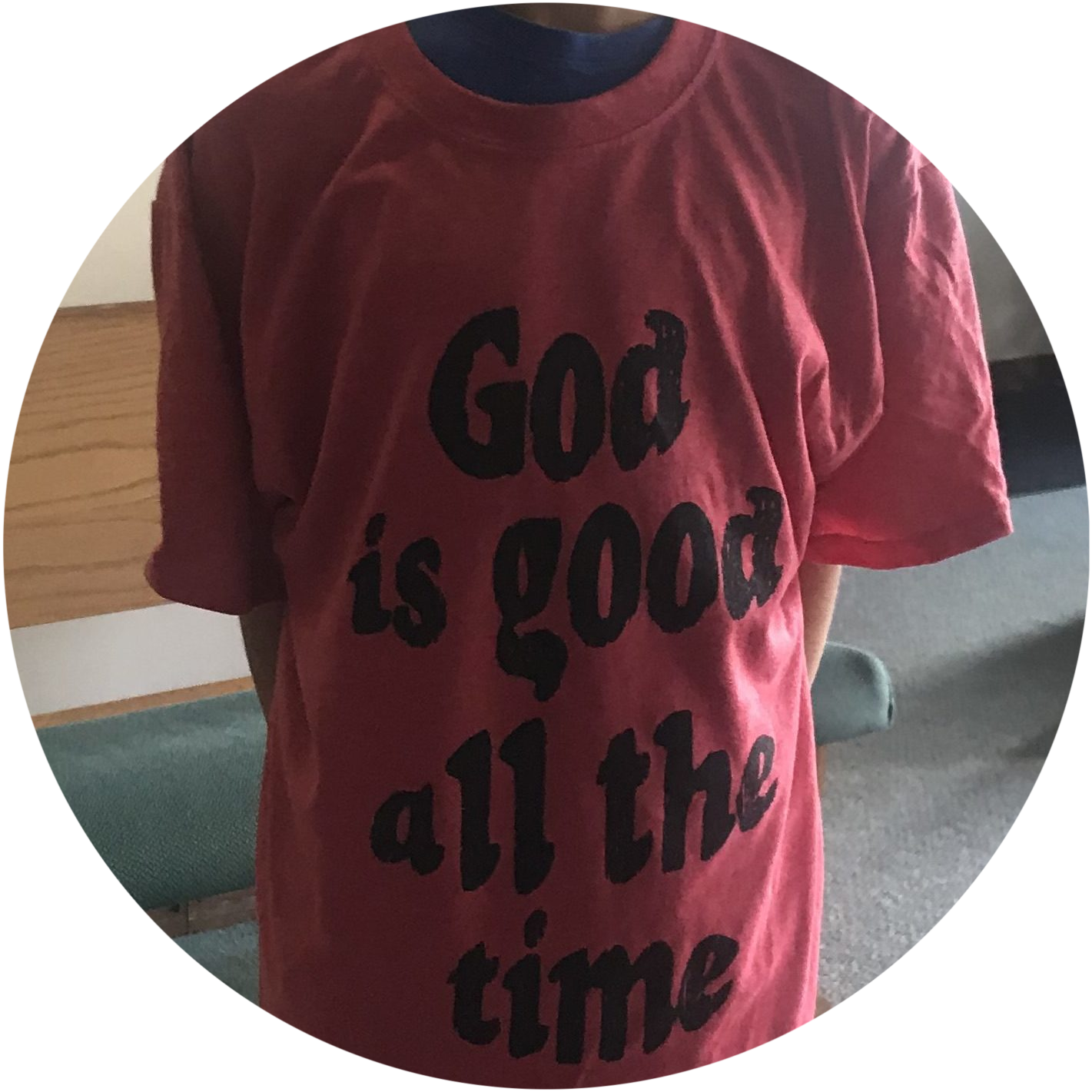 Spirit Wear now available for purchase…$12/each
All proceeds to benefit Fields' Missions initiatives.
See church office or Pastor Tom or Pastor Mar for more information.
You can also purchase through our FaceBook page by clicking on either one of the photos.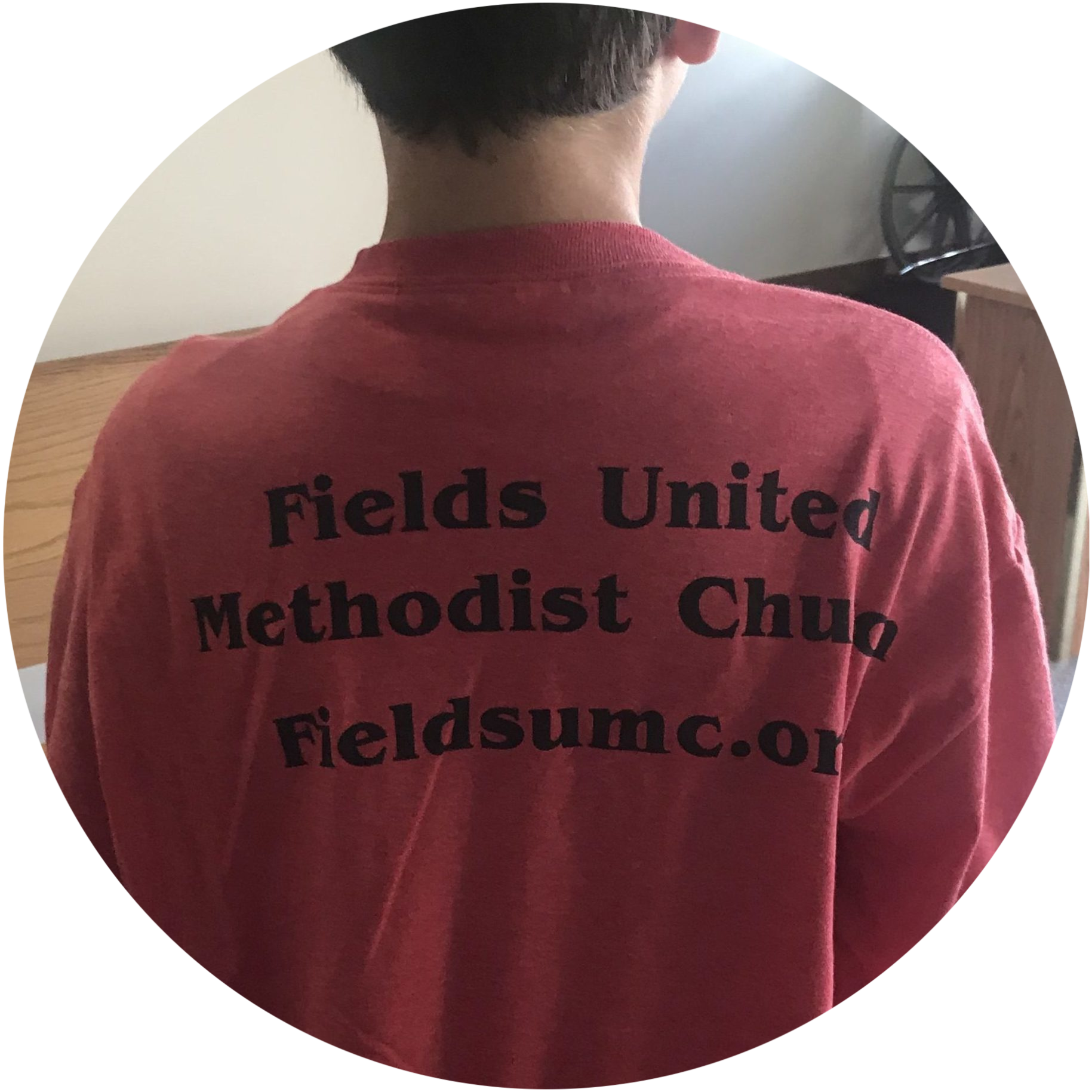 Hispanic Ministry on SUNDAYS @ 10 AM
"In Christ God was reconciling the world to himself, not counting their trespasses against them, and entrusting the message of reconciliation to us."
2 Corinthians 5:19
The amazing thing about God is that we are sought out by God no matter where our current path in life is leading. Even more amazing is the grace offered by God to everybody. God so much wants us back to truly know what the joy of faith is all about that Jesus became one of us, assumed all the stuff that kept us from an eternal relationship with God and nailed it to a cross. The good news is that there is no scorecard; God doesn't hover over us giving marks for bad behavior rather meets us where we are in life and offers an alternative that can bring us back into relationship through Jesus Christ to have another chance. You have received this gift of reconciliation with God by grace and grace alone. The gift you have been given needs to be celebrated and shared; it is not intended to be put on a shelf somewhere or kept to yourself. Your witness is important, critically important, as is the ministry of the Christian church. It seems like God calls us to mirror the love that has been shared with us to those around us, regardless of how we may think of them. As St. Paul writes in his Letter to The Romans, "if your enemies are hungry, feed them; if they are thirsty, give them something to drink." (Romans 12:20) Imagine a world that people look at one another as "joint heirs" to the grace of our Lord Jesus Christ rather than as adversaries. Know the true joy of living; be reconciled to God and share the gift of reconciliation with the world around you. "Do not be overcome with evil but overcome evil with good." Thank you Jesus for your ministry of reconciliation with us; empower and equip us to do likewise. Amen
Pastor Tom
---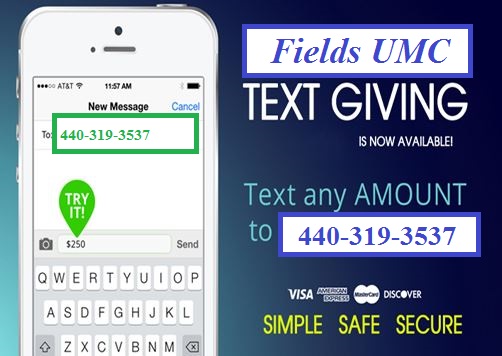 CONTACT US
North Ridgeville OH 44039
fieldsofficemanager
@gmail.com
The information on this site is the property of Fields United Methodist Church. No broadcasting or duplication
of any materials are allowed.
CHURCH COPYRIGHT LICENSES
CCLI #2218007
CSPL #016520
CVLI #503887555
WorshipCast license
#8477

Our Mission: To make Disciples of Jesus Christ for the transformation of the World.