Upcoming Events
LIFE a Dementia Friendly Foundation meets at Fields for their Memory Cafe. Contact and registration info can be found on the flyer below. Our weekly Memory Cafe gatherings are from 10am – 2 pm every Thursday. See contact info on the flyer below for more information.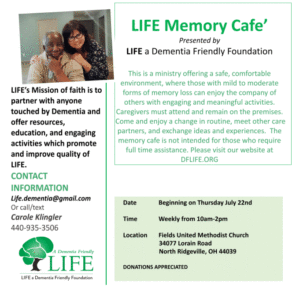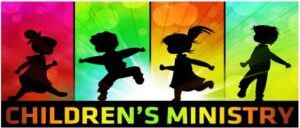 Children's Sunday School is held at 10:00 AM in the Education Wing. Parents are encouraged to drop the kids off then head into one of our adult study options. The children will join the parents in worship in the sanctuary at 11 am and leave for Children's Church after "Let the Children Come". Children will rejoin the parents near the end of the service.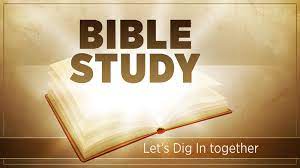 Tuesday and Thursday Bible Studies are continuing to meet in person. Please contact Pastor Tom or please email the church at fieldsofficemanager@gmail.com or call 440-327-8753 to be sent an invitation to join us. No experience necessary!

Please contact the church office at 440-327-8753 or via email at fieldsofficemanager@gmail.com with questions
about any of the events above.