IGNITE Youth Fellowship for grades 6-12 will meet online in a Zoom Video Conference on Sunday June 7th from 1-2:30 pm.

Please email Emily at fieldsumcignite@gmail.com if you would like to be included in this call!
Graduation Recognition is taking place on Saturday June 6th at 5:00 pm and Sunday June 7th at 11:00 AM. Please drive in or tune in to meet our graduates and hear what their plans are for their future!
Our Saturday evening outdoor worship service in the pavilion is returning Saturday June 6th at 5:00 pm. Please join us and stay in your car, safely social distanced. We will have you tune in to an FM radio station to hear the music and message. If you feel comfortable, you may bring a lawn chair or a blanket to sit on. We will have the grass sectioned off for family units and masks are encouraged if you are planning to get out of your vehicle.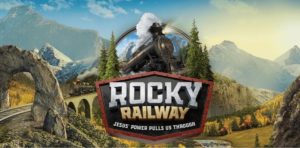 Vacation Bible School is the week of August 10th– 14th from 6:30 to 8pm. It is for preschool through 5th grade aged children and is free. At this point we are still planning on having VBS with a possible online offering depending on our ability to meet in person. We are doing preregistration by phone now. Please call 440-327-8753 and select option #5, Christian Education, Nancy Florio's voicemail, to register a child. Leave the child's name, age, grade level, contact name and phone number. If you have any questions you can leave a message at this number as well.
Parents and Caregivers, be on the lookout for links to online children's programing from Ms. Nancy and some of our other teachers. Also, watch for Children's Chat each Sunday during 11am worship!
If you have had a change of address, telephone number or email we would love to hear from you. We have many outdated phone numbers and emails in our directory. Please, email the church office. If you have done this already, THANK YOU!

Beginning Sunday April 26th our 10:00AM Adult Sunday School Class will resume via Zoom Meeting format. They are continuing their study of Kingdom Prayer by Tony Evans. If you would like to be a part of this weekly event, please email the church at fieldsofficemanager@gmail.com or call 440-327-8753
Tuesday and Thursday Bible Studies will continue to meet via Zoom Meeting format, Please contact Pastor Tom or please email the church at fieldsofficemanager@gmail.com or call 440-327-8753 to be sent an invitation to join us. No experience necessary!

Please contact the church office at 440-327-8753 or via email at fieldsofficemanager@gmail.com with questions
about any of the events above.