Upcoming Events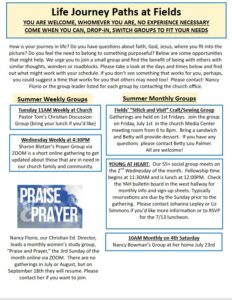 LIFE a Dementia Friendly Foundation has started a new location at Fields for their Memory Cafe. Contact and registration info can be found on the flyer below. Our weekly Memory Cafe gatherings are from 10am – 2 pm and will continue every Thursday.
(See flyer below)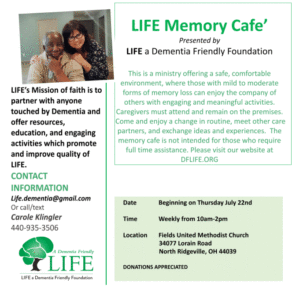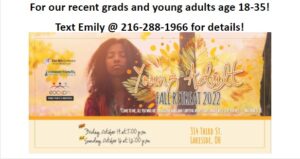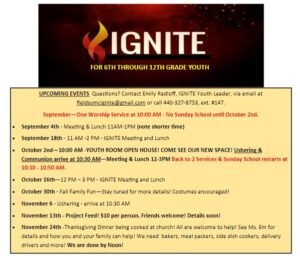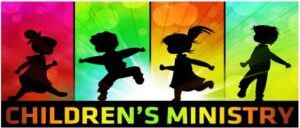 Children's Worship is held at 10:00 AM in the Fellowship Hall! Parents are encouraged to drop the kids off then head into worship in the sanctuary. The children will join the parents in worship in the sanctuary on Communion Sunday, typically the first Sunday of each month.
The weekly videos Ms. Nancy made during the year can be viewed anytime on the church's Facebook or YouTube channels.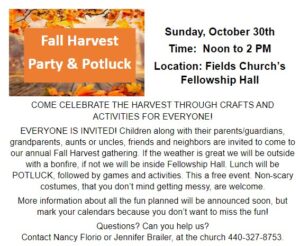 Please complete the Google form below or contact the church office at 440-327-8753.
docs.google.com/forms/d/e/1FAIpQLSd2hJMRr10Qi4j2FDrWz5jj9_TFIYOeQ8J6hlHcxXRk9VXJ_g/formResponse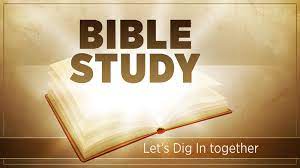 Tuesday and Thursday Bible Studies are continuing to meet via Zoom and in person. Please contact Pastor Tom or please email the church at fieldsofficemanager@gmail.com or call 440-327-8753 to be sent an invitation to join us. No experience necessary!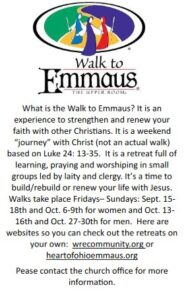 Please contact the church office at 440-327-8753 or via email at fieldsofficemanager@gmail.com with questions
about any of the events above.