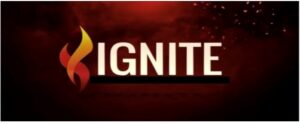 Ignite Youth Fellowship will meet again on Sunday September 26th from 12:30 -3:00pm in the church pavilion. Lunch will be provided and bottled water and lemonade. Please call Emily Radloff for more information. 216-288-1966.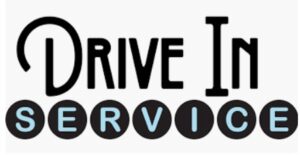 Our Saturday Drive-In Outdoor Worship is in the church parking lot at 5pm! WE RECOMMEND YOU REMAIN IN YOUR VEHICLE DURING THE SERVICE AND LISTEN TO IT ON YOUR CAR RADIO. IF YOU ARE INCLINED TO GET OUT OF YOUR CAR AND SIT NEAR THE PAVILION, WE ASK THAT YOU ADEQUATELY SOCIAL DISTANCE FROM OTHERS AND THAT YOU WEAR A MASK. There will be a hands free offering box available as you enter or exit the church parking lot.
You may stay in your vehicle or bring a chair and worship outside.
Just a few reminders:
To hear from your vehicle, please tune to FM 88.5

If possible, please leave a space between you and the next vehicle

If worshiping outside your vehicle, please maintain a social distance of 6 feet from the person next to you, unless a family member.

Masks are recommended if outside your vehicle

Offerings can be placed in the buckets located in the pavilion or in the offering mailbox located on the left side of the driveway as you leave to serve Jesus.

The building will not be open.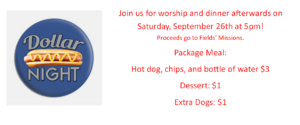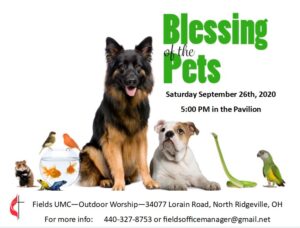 Parents and Caregivers, be on the lookout for links to online children's programing from Ms. Nancy and some of our other teachers. Also,
watch for Children's Chat each Sunday during 11am worship!
JAM (Jesus and Me) bags for September will be on your doorsteps soon! Keep an eye out for some fun curriculum for FALL!

Fields' GriefShare program is rescheduled for Spring 2021. The program leader, Nancy Florio, is available to those that have an immediate need, please contact her at 440-327-8753 if you need someone to talk with now.
More more information please see the Griefshare website https://www.griefshare.org/ or contact the church.

If you have had a change of address, telephone number or email we would love to hear from you. We have many outdated phone numbers and emails in our directory. Please, email or call the church office. If you have done this already, THANK YOU!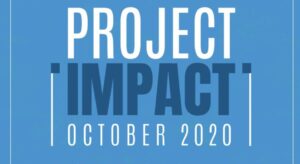 PROJECT IMPACT IS COMING IN OCTOBER!
KEEP AN EYE OUT FOR DETAILS!
Tuesday and Thursday Bible Studies are continuing to meet via Zoom and in person in the church pavilion outside. Please contact Pastor Tom or please email the church at fieldsofficemanager@gmail.com or call 440-327-8753 to be sent an invitation to join us. No experience necessary!

Please contact the church office at 440-327-8753 or via email at fieldsofficemanager@gmail.com with questions
about any of the events above.