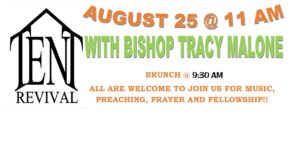 Summer Worship:

Sunday 11 AM/Hispanic Worship 10 AM
"For I am convinced that neither death, nor life, nor angels, nor rulers, nor things present, nor things to come, nor powers, nor height, nor depth, nor anything else in all creation will be able to separate us from the love of God in Christ Jesus our Lord."
Romans 8:37-38
L
ee Ann Womack, in her song "I Hope You Dance," sings "I hope you still feel small when you stand beside the ocean." As I was standing by the ocean thanking God for my life and all the other lives that have impacted me and the privilege of being able to serve God's people, the realization of God's "bigness" overwhelmed me; the waves kept crashing on the shore, the expanse and movement of water was endless, and daylight peaked over the cliffs behind me as it had for millions of years. Yes, we are small when we stand next to the ocean but the love of God which has no end invites each of us to be part of the "bigness" of God's love. Have you ever considered how big God's love is for you? You may feel small at times but in God's eyes, you are big because you are part of something far larger than what is seen. The pulse of the ocean is endless as is the love God has for you. You are a big deal to God because you are loved more the expanse of the endless sea, more than the grains of sand on the beach and more than your mind could ever comprehend. You are a blessing from God because you have been blessed by God through our Savior Jesus Christ who will never let you go. During seasons of graduations and new adventures, seasons of change, seasons of transitions, seasons of uncertainty, and seasons of just living, be convinced that nothing will ever separate you from the bigness of God's love. You truly can do "all things through him who strengthens [you]" (Phil. 4:13) with endless love and grace. Be strengthened every moment of every day on the journey of life with the love of God, which is even bigger than the endless sea. Thank you Jesus for your gift of endless love
.
Pastor Tom
---
Go to our Events Page to see a list of all of our upcoming events
CONTACT US
North Ridgeville OH 44039
fieldsofficemanager @gmail.com
The information on this site is the property of Fields United Methodist Church. No broadcasting or duplication
of any materials are allowed.
CHURCH COPYRIGHT LICENSES
CCLI #2218007
CSPL #016520
CVLI #503887555
WorshipCast license
#8477

Our Mission: To make Disciples of Jesus Christ for the transformation of the World.