Holy Week Schedule
Holy Thursday ~ April 18 @ 7PM
Community Cross Walk ~ April 19 @ 5:30 PM
Holy Friday ~ April 19 @ 7 PM
Easter Sunday ~ April 21 @ 6:30, 9 & 11 AM
Sunday Worship: 9 & 11 AM / Hispanic Worship 10 AM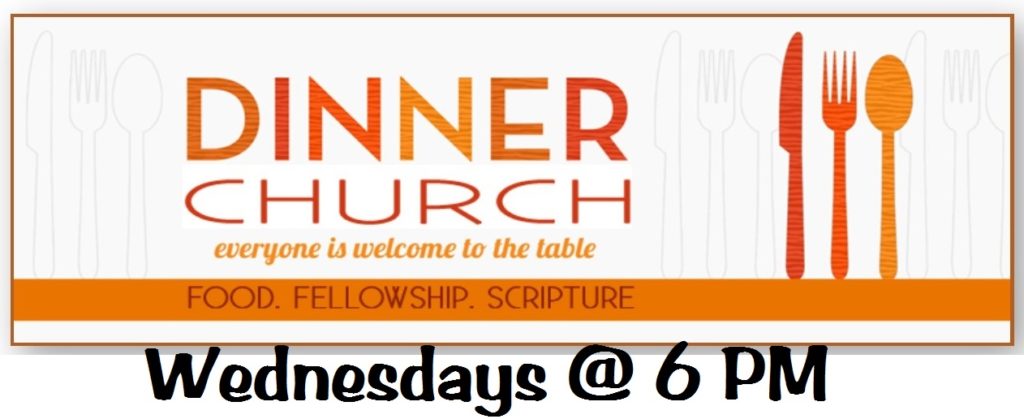 "Six months' wages would not buy enough bread for them to get a little."
John 6:7
There are times in everyone's life when life seems overwhelming. No matter what we may have, it will never be enough. How can we make ends meet? Will the sun ever shine again? It is hard at times to see God in the midst of our lives when life is not going as planned. Yet the love God has for each of us goes beyond our shortcomings, beyond our uncertainties, beyond our feeling that all is lost, and beyond even this life. Jesus came into a world of imperfection, and to lives that often times are uncertain and scary. Sometimes we may even ask "why" or "how," with each of our questions initially going unanswered. Yet God has a way of making a highway out of no way, hope when all seems hopeless. In the midst of our questions and doubts, God, through our Lord Jesus Christ, stands alongside of us and often times carries us through the storms of life. When Jesus fed the multitudes with just a few loaves and fish, all were fed with more available. Give Jesus space to work in your life, no matter how impossible the circumstance seems to be and no matter how much you doubt anything can be done. Jesus gives in abundance even and especially when all seems lost. Thank you Jesus, for your eternal presence in our lives; open our eyes so we may see blessings we have received even when we think there are no more available.
Pastor Tom
---
Pastor Tom's Prayer for Lent Gracious and merciful God, as we enter into the season of Lent, in preparation for the grand celebration of the resurrection of your son, our Lord and Savior Jesus Christ, help us to draw closer to you, not only leaving behind what has been hindering us from a closer relationship with you but also ridding ourselves of those things that keep us from truly loving others as we are loved by you. May we take time to consider your Word of grace, mercy, and peace. So often we give things up during this season only to pick them back up again and continue down the path we have always taken. Forgive us, Lord, for not seeking you out and for taking ourselves more seriously than we take you. Forgive us, Lord for not forgiving others as we have been forgiven, not offering grace as we have been offered grace, for putting ourselves in the position of judge and jury over the people you love. Anoint us by the power of your Holy Spirit to be set free from all that hinders us from you and celebrating the lives of others. May we, from this point forward live lives transformed by your grace, celebrating every moment we have been given as a gift from you. During this season of Lent, help us to take time to be holy and truly live as Easter people, walking in the way that leads to life eternal. In Jesus' Name. Amen During the season of Lent, the Sunday sermon series will be, "For the people Jesus loved." Please read and pray over the texts for each week. Remember the words of Jesus according to John 3:17: "God did not send his son into the world to condemn the world but in order that the world may be saved through him." Take time, even 15 minutes a day to pray for all of God's people, especially for those you do not understand or perhaps even dislike remembering they are beloved children of God just as you are beloved. As we "give up" things for Lent, may we continue to give them up beyond these 40 days and "take up" those things that offer peace, love, hope, and joy to others. Sunday Scripture texts: March 10: Matthew 18:10-14. March 17: Matthew 18:15-20. March 24: Matthew 18:21-22. March 31: Matthew 20:1-16. April 7: Matthew 11:25-30. Scripture to consider throughout the season of Lent: Romans 8:34-39, John 3:16-17, Luke 23:34, Philippians 2:1-11. I invite you to celebrate the holy season of Lent and may you draw even closer to the heart of God so that your witness may offer the hope, peace, grace, and joy of our Lord and Savior Jesus Christ. Pastor Tom
CONTACT US
North Ridgeville OH 44039
fieldsofficemanager @gmail.com
The information on this site is the property of Fields United Methodist Church. No broadcasting or duplication
of any materials are allowed.
CHURCH COPYRIGHT LICENSES
CCLI #2218007
CSPL #016520
CVLI #503887555
WorshipCast license
#8477

Our Mission: To make Disciples of Jesus Christ for the transformation of the World.