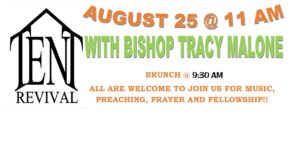 Summer Worship:

Sunday 11 AM/Hispanic Worship 10 AM
"And blessed is she who believed that there would be a fulfillment of what was spoken to her by the Lord."
Luke 1:45
Sometimes we just need to be reminded we are loved by God, especially when life does not go as planned. The Bible says that faith is the "assurance of things hoped for and the conviction of things unseen." (Hebrews 11:1) When clouds hang dark and heavy in our lives it is hard to be assured, let alone convinced that God is around during challenging times. We need to be reminded that we are truly blessed, favored, by God no matter where our journey seems to be heading. There are people that come into our lives for that very purpose; they are called brothers and sisters in Christ. We live with the promise that God will neither leave us or forsake us and it is the faith of those God places in our path that offers us hope and assurance. Mary, the mother of Jesus, had Elizabeth to remind her of just how blessed she was even in the midst of a confusing time. Elizabeth reminded Mary of the great faith she witnessed with the words, "here I am, Lord." Your witness of faith matters; you are a reminder to somebody that they are not alone in this life and that God loves them enough to send you. In a world of social networks, texts, emails, and drivers more interested in arriving to their destination on time than those they are driving around, a witness of faith that offers the assurance and conviction of God's grace is needed more than ever before. As we wrap our presents this Christmas season, let us never forget that our presence is the most precious gift we can offer somebody else; with our presence we are a blessing and truly blessed. Thank you Jesus!
Pastor Tom
---
Go to our Events Page to see a list of all of our upcoming events
CONTACT US
North Ridgeville OH 44039
fieldsofficemanager @gmail.com
The information on this site is the property of Fields United Methodist Church. No broadcasting or duplication
of any materials are allowed.
CHURCH COPYRIGHT LICENSES
CCLI #2218007
CSPL #016520
CVLI #503887555
WorshipCast license
#8477

Our Mission: To make Disciples of Jesus Christ for the transformation of the World.