In Person Worship 9:00am & 11:00am
(see live stream links below)
We will have in person worship at 9:00am and 11:00am. We have limited number of seats available in the sanctuary and will overflow into Fellowship Hall to view the services remotely. Masks and social distancing are recommended. Doors will open no more than 30 min prior to services. Please enter through the Fellowship Hall doors.

"The water that I give will become in them a spring of water gushing up to eternal life."
John 4:14
Nobody has a passive role on the journey of faith; faith by its very nature is based on the assumption that we are a part of something far greater and far more powerful than we could ever imagine. There has never been a time when the church needs to be the church more than now, and "we are it." You, me, everyone who professes Jesus Christ as Lord and Savior have within us the "living water" of Christ which equips and enables us to reach beyond ourselves and actually make a difference in the lives of another. Funny thing about the Holy Spirit, it does not trickle, it "gushes" through the faithful to witness to the world the joy of believing, giving hope to the hopeless, comfort to the restless, and peace where peace has become a distant memory. There is a song that is ringing in my ears the past several days that will not relent, "get all excited, go tell everybody that Jesus Christ is King." Get all excited, feel the presence of God within you that has been with you from the time you were conceived. It may be a new day but you have been given a timeless gift. Get all excited and feel the Spirit of God in you that has the power to transform the world. Get all excited about being part of the church whose foundation is Christ, who was sent not "to condemn the world, but in order that the world might be saved through him." (John 3:17) God's intention for you is to share the grace, mercy, peace, and joy that you have been given, not to condemn but to affirm the eternal presence of God, alive and well in the world. Get all excited about the living Word that is Jesus Christ our Lord. Your witness and your presence is critical to the ongoing ministry of Jesus Christ. The church is not a social club nor is it a one hour a week worship center; it is a living, breathing, eternal body that has called you, especially you, to share the joy that only God can offer. You are needed, whoever you are, to share this Good News that is available to all people. No matter what the world may think of you, or you think of yourself, our Lord Jesus Christ has called you by name, because "you are precious in [God's] sight, and honored." (Isaiah 43:4) Nobody is unwanted and nobody is unneeded; you have been called because you have been blessed with "living water." You are loved and needed right now, especially in times such as these. Get all excited, go tell everybody; "come and see the man who told me everything I have ever done," (John 4:29) and still loves me and will always "even to the end of the age." Pray this prayer in addition to your daily prayers: Thank you Jesus for accepting me, especially me, this day to share your Word. Thank you Jesus, for the privilege of serving your church. O Lord, that you would bless me a lot, expand my ministry, lay your Holy Spirit upon me, and keep me from doing evil. O Lord, bless your church (where you have called me to serve) a lot, expand its ministry, laid your Holy Spirit upon it, and keep it from doing evil. O Lord, bless my family a lot, expand their ministry, lay your Holy Spirit upon them, and keep them from doing evil." Amen (based on the Prayer of Jabez, I Chronicles 4:10)
Pastor Tom
---
Pastoral Visits:
If you would like a visit or would just like to talk, please let me know. Please
call or text me at 330-416-1817, call the church office at 440-327-8753, or email me at
fieldsumcpastor@gmail.com. As always, I am available to pray anytime, just give me a call. I
am here for you and honored to be your pastor. God is good all the time!
If you wish to join us in person but are not ready to enter the building, you can worship from your car, tuned in to 88.5 FM or from the comfort of your home by tuning in to one of our online platforms below

Please join us on Sunday on our webpage:
www.fieldsumc.org (click livestream)
FaceBook: www.facebook.com/fieldsunitedmethodistchurch, or
Youtube: www.youtube.com/user/fieldsumc/videos.
The ministry of Jesus Christ continues though Fields especially during this time. If you are able to give, here are a few options:
Online: www.fieldsumc.org tap "giving"
Text: 440-319-3537
Mail: Fields United Methodist Church
34077 Lorain Rd.
North Ridgeville, Ohio 44039
Thank you for your prayers and support.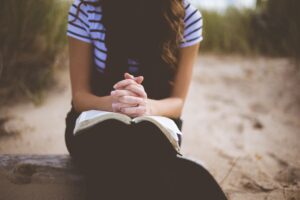 CONTACT US
North Ridgeville OH 44039
fieldsofficemanager @gmail.com
The information on this site is the property of Fields United Methodist Church. No broadcasting or duplication
of any materials are allowed.
CHURCH COPYRIGHT LICENSES
CCLI #2218007
Church Streaming
and Podcast License
#CSPL016520

CVLI #503204932

WorshipCast
#8044

Our Mission: To make Disciples of Jesus Christ for the transformation of the World.