Side by Side with Jesus. Pastor Tom Joyce
November 6, 2020
"A new heart I will give you, and a new spirit I will put within you; and I will remove the heart of stone and give you a heart of flesh."
Ezekiel 36:26
One of the most amazing places to visit is the Grand Canyon, rock that was formed by God's hands millions of years ago is on dazzling display. One thing about a rock, it does not change. It can be chiseled away and worn down over time, but it still is just a rock. God says I will give you a new heart that can be transformed and renewed, a heart that pumps the very Spirit of God, redirecting life to conform to God's Word and not to the whims of the world. In other words, God is promising to give you a "new heart," one whose focus is first and foremost on God through our Savior Jesus Christ. Every move that is directed by this new heart follows the call of God to first and foremost, "Love the Lord your God with all of your heart, soul, mind, and strength, and your neighbor as yourself." Every person I have ministered to with a serious disease says, "I will not be controlled or identified by this disease." If our heart is hardened to God, we become identified with and controlled by the "idols of the world" and not God's Word made flesh, Jesus Christ. Like a rock, we stand defiant of God's peace that offers grace, hope, joy, and the very presence of Jesus when we fail to live out God's word in every facet of our lives. A heart of faith, "of flesh," opens our lives up to a whole new way to view the world and to be in relationship with the world. Our guidance no longer is from the culture in which we live but is from God, who created the heavens and the earth. Our witness becomes one of grace, offering people the joy of walking side by side with Jesus no matter the circumstances they are experiencing. Our identity is eternally linked with Jesus living in the reality that there is "no longer Jew or Greek, there is no longer slave or free, there is no longer male or female; for all of you are one in Christ Jesus." (Galatians 3:28) A heart of stone separates, a heart of flesh brings together all people in a bond of true peace that can only come from God. Accept Jesus into your "heart of flesh," and you will know the joy, peace, hope, and grace that can only come from God.
Rev. Tom Joyce
---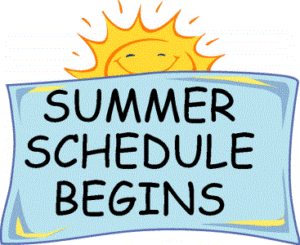 Our Sunday Summer Worship Schedule begins May 21, 2023. We will have one serve beginning at 10:00 AM. Our Saturday evening Service will start June 3, 2023 and be held outside in our pavilion at 5:00 pm.
Pastoral Visits:
If you would like a visit or would just like to talk, please let me know. Please
call or text me at 330-416-1817, call the church office at 440-327-8753, or email me at
fieldsumcpastor@gmail.com. As always, I am available to pray anytime, just give me a call. I
am here for you and honored to be your pastor. God is good all the time!
If you wish to join us in person but are not ready to enter the building, you can worship from your car, tuned in to 88.5 FM or from the comfort of your home by tuning in to one of our online platforms below

Please join us on Sunday on our webpage:
www.fieldsumc.org (click livestream)
FaceBook: www.facebook.com/fieldsunitedmethodistchurch, or
Youtube: www.youtube.com/user/fieldsumc/videos.
The ministry of Jesus Christ continues though Fields especially during this time. If you are able to give, here are a few options:
Online: www.fieldsumc.org tap "giving"
Text: 440-319-3537
Mail: Fields United Methodist Church
34077 Lorain Rd.
North Ridgeville, Ohio 44039
Thank you for your prayers and support.

Our Mission: To make Disciples of Jesus Christ for the transformation of the World.
CONTACT US
North Ridgeville OH 44039
fieldsofficemanager @gmail.com
The information on this site is the property of Fields United Methodist Church. No broadcasting or duplication
of any materials are allowed.
CHURCH COPYRIGHT LICENSES
CCLI #2218007
Church Streaming
and Podcast License
#CSPL016520

CVLI #503204932

WorshipCast
#8044

Our Mission: To make Disciples of Jesus Christ for the transformation of the World.