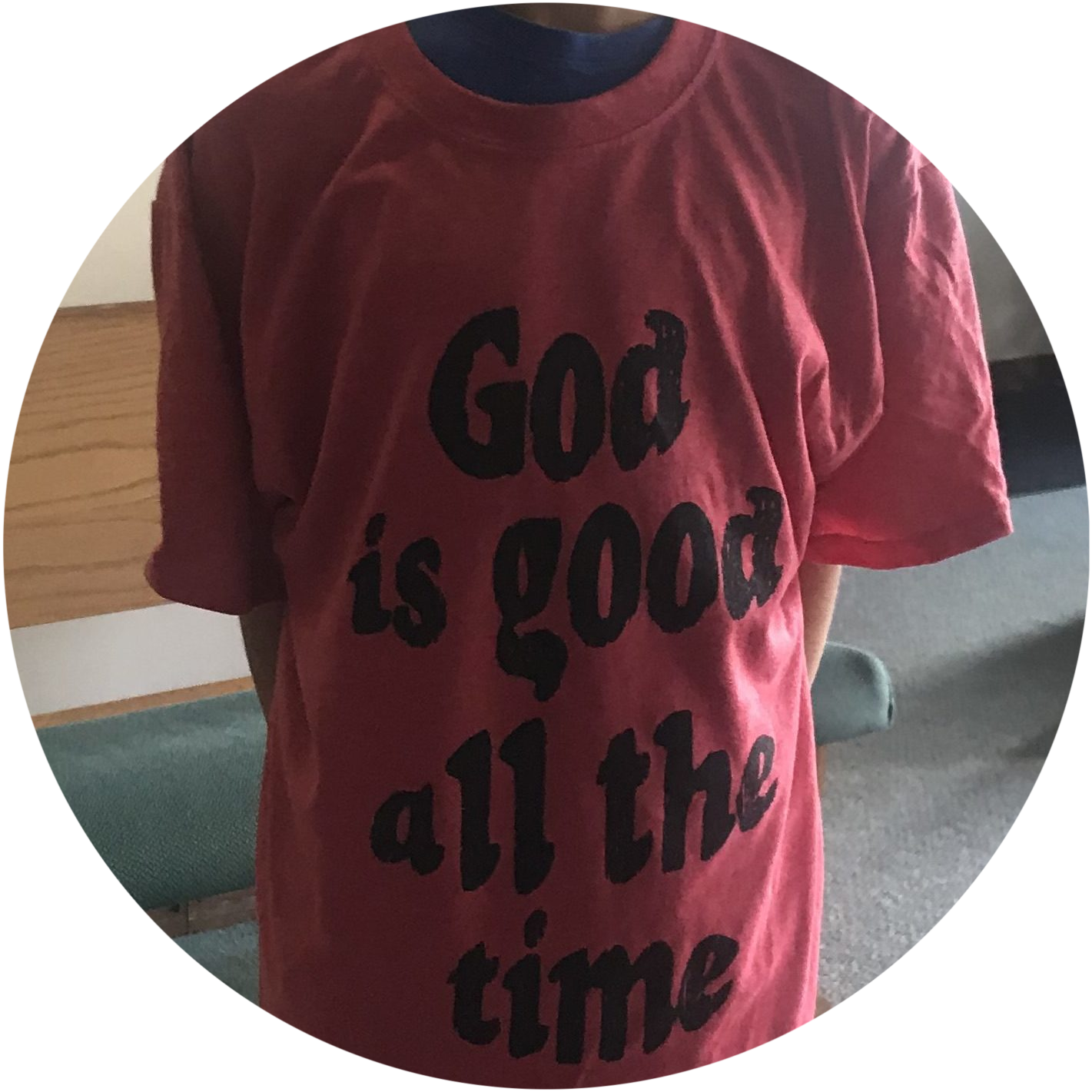 Spirit Wear now available for purchase…$12/each
All proceeds to benefit Fields' Missions initiatives.
See church office or Pastor Tom or Pastor Mar for more information.
You can also purchase through our FaceBook page by clicking on either one of the photos.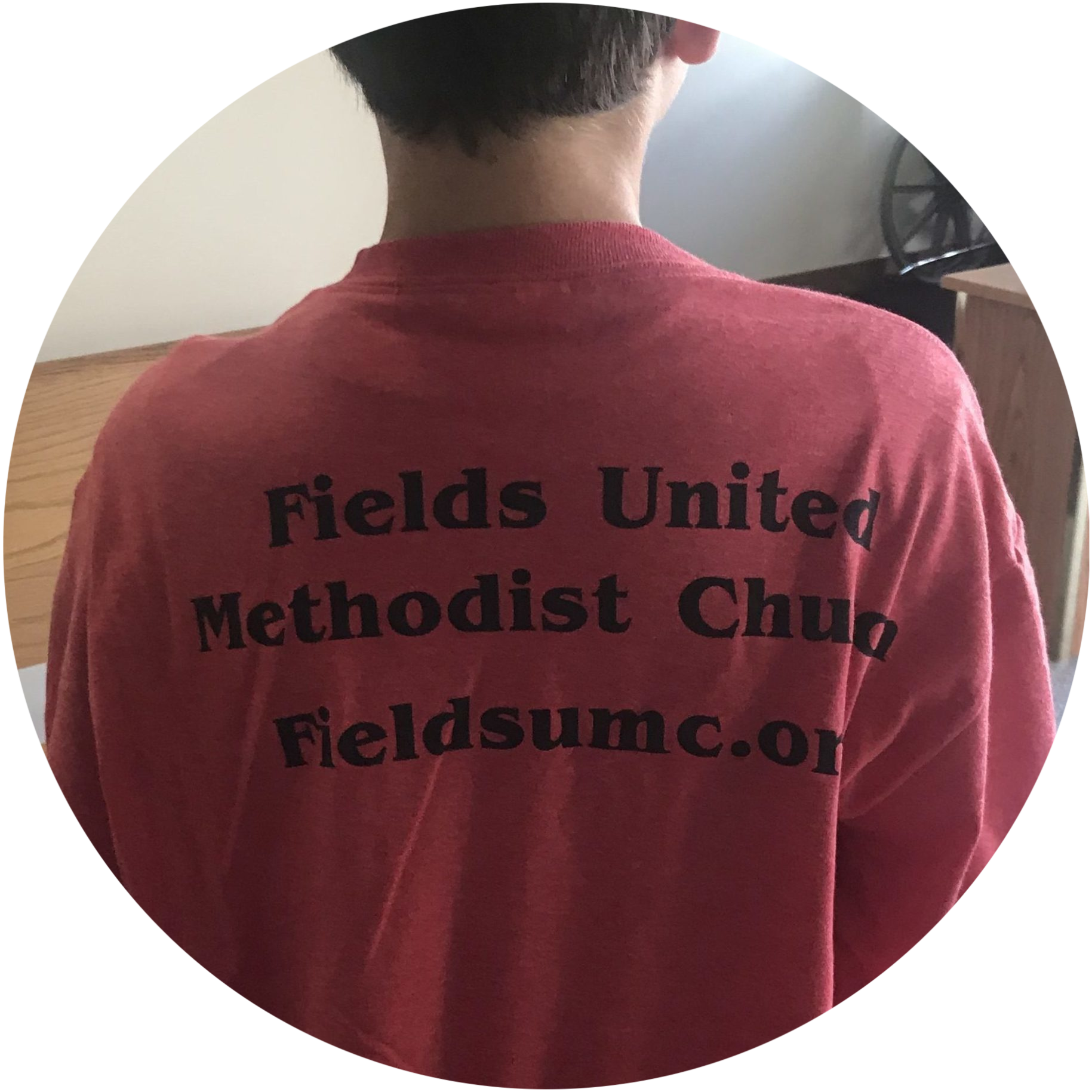 Hispanic Ministry on SUNDAYS @ 10 AM
"Let everyone be quick to listen, slow to speak, slow to anger; for your anger does not produce God's Righteousness."
James 1:19,20
Sleepless nights, hatred, misunderstanding, anxiety, stress; the list goes on and on when it comes to the negative influence anger has on our lives. It seems as though the path most traveled is one of uninformed responses causing out of proportion knee-jerk reactions which ultimately leads to a breakdown of communication and unmitigated anger. There is some good news, really good news that can smooth the rough edges, where "every valley shall be lifted up, and every mountain and hill be made low; the uneven ground shall become level. Then the glory of the Lord shall be revealed…" (Isaiah 40:4-5) Through our Lord Jesus Christ God's will for us is revealed; that we accept the grace, peace, hope, and power that can only come from God. When we accept the Good News of Jesus Christ, anger becomes a thing of the past, and out of control reactions are replaced by ears that listen and a heart that is ready to offer grace when we agree with somebody or not, whether they have the same faith, political leaning, socio-economic standing, or any other classification that we, not God, has established. One thing about God, we are all the same; God neither discriminates nor reacts in anger. The purity of God's love overshadows and destroys petty bickering, self-centered actions, and human judgment. Imagine how our lives would be different if each of us would rush to listen to the opinions of somebody else and accept them even without agreeing; imagine how our lives would change if our anger would be replaced by God's grace; imagine the barriers that would be removed if we took the time to understand how somebody else feels. Just imagine. Guess what, it is not a fantasy to actually share God's grace, it is a reality, and it is available to all who believe. Jesus died on the cross for all people, those who believe and those who do not, those who show mercy and those who do not; the cross represents a new beginning for each of us and an opportunity to accept a new life that is so incredibly freeing that our very being is a symphony of thanksgiving. Faith in Jesus Christ is a lifestyle that witnesses a far better way to live. So, what is holding us back? Thank you Jesus for another opportunity to get it right.
Pastor Tom
---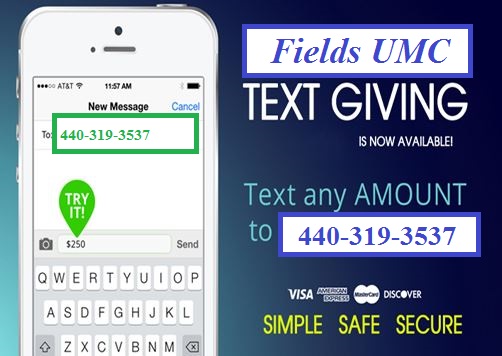 CONTACT US
North Ridgeville OH 44039
fieldsofficemanager
@gmail.com
The information on this site is the property of Fields United Methodist Church. No broadcasting or duplication
of any materials are allowed.
CHURCH COPYRIGHT LICENSES
CCLI #2218007
CSPL #016520
CVLI #503887555
WorshipCast license
#8477

Our Mission: To make Disciples of Jesus Christ for the transformation of the World.